Penname:
ashma0407 [
Contact
]
Real name:
Member Since:
27 Feb 2010
Membership status:
Member
Bio:
Hello All!
I have been an avid reader of Twilight Fanfiction for a little over a year. I was introduced to Twilight by a friend and immediatly became obsessed. I have been working on my first story for the last few months but I delete everything I write because I have a fear that no one will like my stories.
I have recently taken a dive into writting. I hope you all like it
Follow me on twitter @ashma0407
Thanks!
[
Report This
]
Stories by ashma0407
Broil
by
SexylexiCullen
,
ashma0407
Rated:
NC-17
[
Reviews
-
13
]
Summary: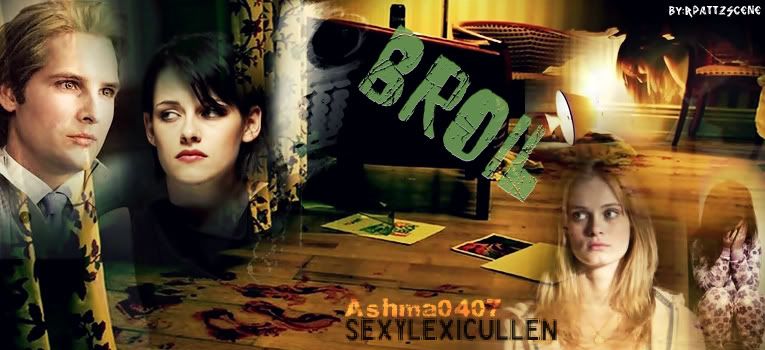 Bella, with help, once escaped her abuser. Can she find her strength once again to help her daughter out of the same situation? Rated M. O/S Dark/AH/OOC/Violence/lemon. Collaboration between ashma0407 and I which we donated to Fans against domestic violence. R&R
Characters: Bella, Carlisle, Edward, and Alice.....Bree and Riley too.
Categories:
Twilight
,
Canon Pairings
,
All Human
Characters:
Bella/Edward
,
Other Misc Char or Pairings
Genre:
Drama
Language:
English
TWCS Romance Contest:
None
Series:
Edwards Paradox Completed Favourites
Chapters:
1
Table of Contents
Completed:
Yes
Word count:
8595
Read Count:
2395
[Report This] Published:
18 Nov 2011
Updated:
18 Nov 2011