Penname:
Bella MacLeod [
Contact
]
Real name:
Christine Primeau
Member Since:
05 Aug 2011
Membership status:
Member
Bio: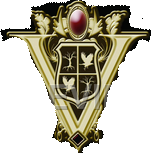 " alt="" />
I like non-conon pairings as they tend to show the Shoulda,coulda,woulda's you don't see very often.I have a very good understanding of the Volturi and wish that some things in fiction were real.
The Volturi are my weakness as you can see by the Bella/Caius pairing I use most.As a friend has pointed out to me,I have it bad for a certain Blonde Volturi King.
I also have to thank a very gifted writer in my opinion,BlackRavenOfPoe.She and I have a mutual respect and love for Caius as he is a very complex man.Without her and her insight to him I would be lost
I posted this little piece on plagiarism in support of a friend who removed all of her stories fromn all sites after having her work copied and placed on other profiles in other Fan Fiction sites.I do not want this to happen to me or anyone else I am friends with,it is not fair and I know how much time and hard work is put into these stories.
Plagiarism
Many people think of plagiarism as copying another's work, or borrowing someone else's original ideas. But terms like "copying" and "borrowing" can disguise the seriousness of the offense:
According to the Merriam-Webster Online Dictionary, to "plagiarize" means to steal and pass off (the ideas or words of another) as one's own to use (another's production) without crediting the source to commit literary theft to present as new and original an idea or product derived from an existing source.
In other words, plagiarism is an act of fraud. It involves both stealing someone else's work and lying about it afterward.
I am only posting this piece on plagiarism due to the fact that one of my friends has had this happen to them.Someone posed as a friend and literally stole her story and posted it as their own.She was never credited and has been wronged.I send my support to her and wish her the very best.
_________________________________________________________________________
I would like everyone who reads my stories to check out the Twilight/Vampire Diaries crossovers by Bertie Bott and Kittyinaz they are awesome authors and their stories need love too...Here are the links to their websites...
Kittyinaz- http://kittyinaz.com/
and
Bertie Bott- http://bertiebottwrites.wordpress.com/
[
Report This
]
Stories by Bella MacLeod
Summary:
Disclaimer:All publically reacognized characters,places,etc. are the sole property of their original owners.I am not affiliated in anyway with Ms. Meyer nor do I have any claim to The Twilight Franchise.No copyright infringement is intended.
In other words Not my sandbox...but this Castle is mine!!!
I wrote this on a whim when suffering through Writer's block.I hope you enjoy it!!!
Categories:
Non-Canon Pairings
,
Twilight
Characters:
Bella/Caius
Genre:
Poetry
Language:
English
TWCS Romance Contest:
Happily Ever After
,
Supernatural
Series:
None
Chapters:
1
Table of Contents
Completed:
Yes
Word count:
492
Read Count:
10809
[Report This] Published:
12 Jun 2012
Updated:
12 Jun 2012
Night's Eyes
by
Bella MacLeod
Rated:
NC-17
[
Reviews
-
9
]
[Report This] Published:
27 Apr 2012
Updated:
28 Apr 2012