Member Since:
07 Jun 2012
Membership status:
Member
Bio:
I have loved writing fiction for nearly as long as I have been reading it. In first grade, I used to write plays that were performed in class and I can recall in 2nd grade, getting into a bit of trouble with my teacher at the time for writing a scene from a soap opera. She had deemed it inappropiate for a seven year old to be writing such things...and I suppose she was right at the time. Now that I am a parent, I can understand these things a little better.
Currently, I work in advertising but I continue to write whenver and where ever I can...even if it's not always convenient.
[
Report This
]
Stories by lmraven
Twilight of my Redemption
by
lmraven
Rated:
NC-17
[
Reviews
-
184
]
Summary:
What if Bella Swan was the reincarnation of Isabella Salvatore, Damon and Stefan's beloved sister that had died tragically? She not only looks exact but due to a spell cast years ago, she has begun to remember her former life. What will the Salvatore brothers do when they find out she exists? How will this affect Bella's relationships, especially with Edward? How do Katherine, Victoria and Klaus factor in?
AU: Takes place at the end of New Moon (Twilight) and the end of Season 2 Vampire Diaries.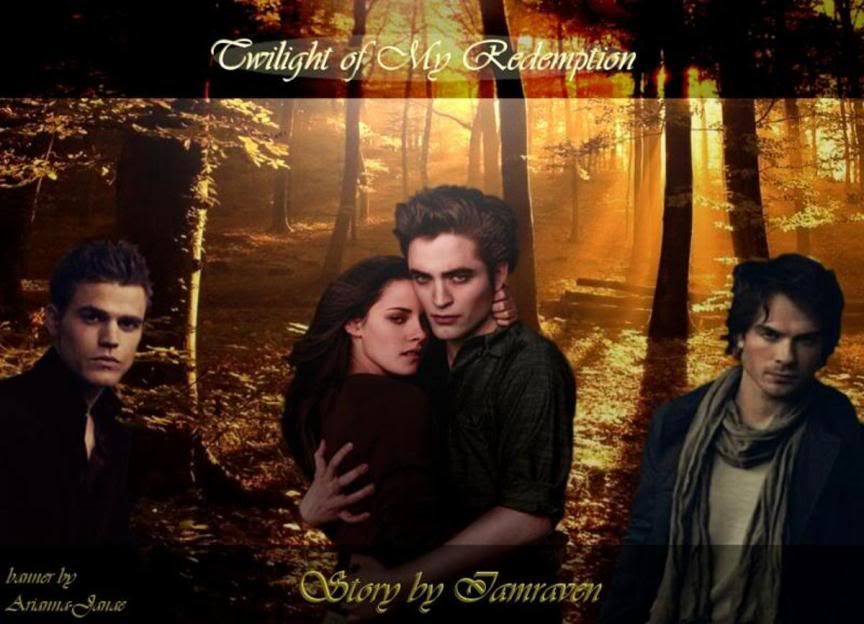 Categories:
Canon Pairings
,
Twilight
,
The Vampire Diaries/The Originals
,
Alternate Universe
,
Crossover
Characters:
Bella/Edward
Genre:
Romance
,
Supernatural
Language:
English
TWCS Romance Contest:
None
Series:
Love to drive's Stories to read
,
Love to drive's Stories to read set 2
Chapters:
68
Table of Contents
Completed:
Yes
Word count:
244615
Read Count:
74951
[Report This] Published:
11 Jun 2012
Updated:
18 Oct 2012