Stories
Summary: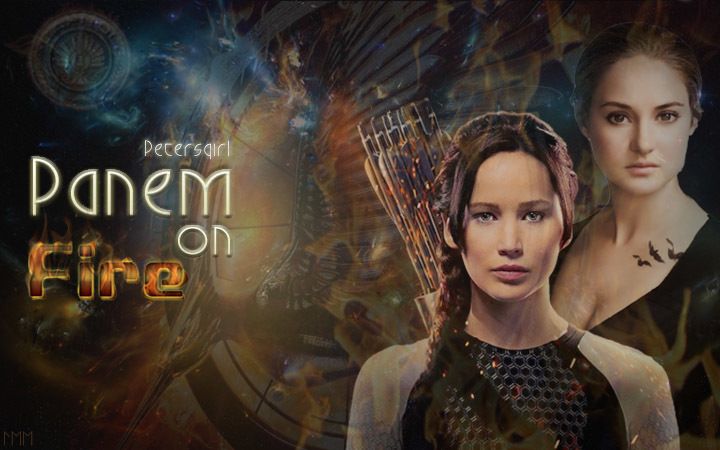 Katniss and Peeta can't escape the game. Even though they left as the victors from the arena, they are chosen to return for 75th Quarter Quell of the Hunger Games. Allies means more than making it to the end alive. Tris and Four have other plans for the mocking jay. They have already over thrown their government and found there was life beyond those walls. A new District rising!
Moony made the fabulious banner!
Categories:
The Divergent Trilogy
,
Hunger Games
,
Crossover
Characters:
Beatrice/Tobias
,
Katniss/Other Character
Genre:
Action
,
Adventure
,
Drama
,
Erotica
,
Fantasy
,
Romance
Language:
English
TWCS Romance Contest:
None
Series:
None
Chapters:
1
Table of Contents
Completed:
No
Word count:
4184
Read Count:
27
[Report This] Published:
17 Jun 2018
Updated:
17 Jun 2018
Summary:
A short story about a brief encounter between Katniss Everdeen and Legolas Greenleaf. In this story told in the form of an allegory, Katniss must decide between continuing her secret romance with Legolas or going back to her exes Peeta and Gale. A love quadrangle story.
Categories:
Hunger Games
,
Lord of the Rings
,
Crossover
Characters:
Legolas/Katniss
Genre:
Romance
Language:
English
TWCS Romance Contest:
Dangerous Liasons
Series:
None
Chapters:
1
Table of Contents
Completed:
Yes
Word count:
844
Read Count:
48
[Report This] Published:
05 Sep 2012
Updated:
05 Sep 2012