Penname:
totallyobsessed82 [
Contact
]
Real name:
Member Since:
21 Jan 2010
Membership status:
Member
Bio:

I'm 28 and live in Atlanta, Georgia. I am a lover of Twilight fanfic and lover of anything well written. RPattz is always my muse for my Edwards...ALWAYS! I hope you enjoy my stories!
---
Behind Closed Doors - This was my very first fanfic writing. It's still my favorite. I need to clean up the grammar but I love that story.
Summary: Bella and Emmett are in a normal everyday realtionship with normal problems. Emmett's cousin, Edward, moves back to town. What happens when Edward and Bella meet? Will they be naughty or nice? Rated NC-17

---
Today- This story is very near and dear to my heart as well. It was written for the Lyrical Meodrama Story Contest. I tied with JennMc75 for first place in the Seasoned Writer's Category.
Summary: Edward is a foster child who is constantly being shipped from home to home. He attempts suicide daily. One night Charlie is sent to arrest him during a break in. What happens when Charlie finds out his real story? Rated M.

---
How Did I Get Here- The idea for this little number just sprang into my head one night as I was planning my own wedding and I had to write it.
Summary: Today is supposed to be the best day of Bella's life but she is freaking out. When she revisits her past will she find that she has made a wrong choice? How will she fix it?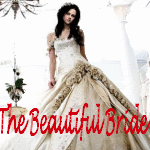 ---
Nightmare After Nightmare- I literally had a nightmare one night and wasn't able to get it out of my head until I wrote this one shot.
Summary: Bella's parents are killed in a car accident just before her 18th birthday. As she struggles to move forward, she meets a handsome new man. Will he be the best or worst thing that ever happened to her?
---
It's Just Fanfiction, Come On!- I wrote this hilarious one shot with Mistresselektra. We should've won 2nd place in the Feeling Green Anon Contest but the moderators decided to scrap the rules and award the prize to who they wanted to win.
Summary: Leah is her usual cranky self, pissed off that all the wolf pack is getting some. Jasper helps Edward relieve some premarital pressure. Crackfic in the worst way. Written with MistressElektra.
---
Unthinkable-I had the idea for this story in my head for about a year before I finally decided to write it. I couldn't get the plot out of my head. So I gave in and wrote it.
Summary: How can a woman go on after learning that the love of her life has committed one of the ultimate wrongs. Bella will have to fiind out for herself after she learns who Edward truly is. Will she love him regardless of his flaws? Rated NC-17.
Banner courtesy of RachelCullen77. Thank you wifey!!
[
Report This
]
Favorite Series
No results found.