Stories
Summary:
Part1, It's been 80 years since Edward left in New Moon and Bella is now an elderly woman surrounded by her friends and family, her last wish is to see Alice before she dies and in hopes of that Alice will come she writes both a letter to her lost love and to her best friend and their family.
Part 2, The Cullen's are coping with the death of their beloved daughter, sister, and soul mate. Back home in Alaska the family sit down and prepare for the letter left for Alice to read to the family. Edward's letter is a little more personal and leaves him wanting to join his love.
Categories:
Canon Pairings
,
Twilight
,
Canon
Characters:
Bella/None
Genre:
Romance
Language:
English
TWCS Romance Contest:
None
Series:
None
Chapters:
2
Table of Contents
Completed:
Yes
Word count:
11366
Read Count:
527
[Report This] Published:
31 May 2012
Updated:
31 May 2012
Sunny and Kyle's Story
by
recycledfaery
Rated:
NC-17
[
Reviews
-
16
]
Summary: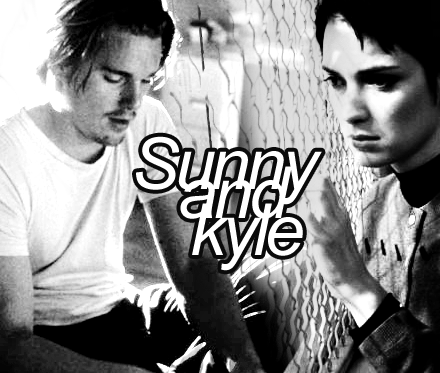 I wondered about Sunny and Kyle when I read The Host. They intrigued me. This is how I think their story went.
Disclaimer: I don't own these characters or The Host, they belong to Ms Meyer. I'm just playing with them.
This banner was made by http://flatlined.livejournal.com/
Categories:
The Host
,
Canon
Characters:
Kyle O'Shea/Sunny
Genre:
Romance
,
Sci-Fi
Language:
English
TWCS Romance Contest:
None
Series:
None
Chapters:
14
Table of Contents
Completed:
Yes
Word count:
15568
Read Count:
1146
[Report This] Published:
07 Jun 2011
Updated:
17 Jun 2011