Penname:
TexasRoseFanfiction [
Contact
]
Real name:
Member Since:
12 Jun 2012
Membership status:
Member
Bio:
TrueEnglishRose and texasbella merging into one space to post collaboration stories.
First up is our initial endeavor, Boys and Their Toys, soon to be followed by it's sequel, Toysper Goes to Greece, which will NOT be posted on FF, only here.
Be sure to check out the awesome blog that accompanies this story at www . toyward . blogspot . com
JA Mash is our awesome webmaster and creator of manips and we love her dearly!
[
Report This
]
Stories by TexasRoseFanfiction
Toysper Goes To Greece
by
TexasRoseFanfiction
Rated:
NC-17
[
Reviews
-
431
]
Summary: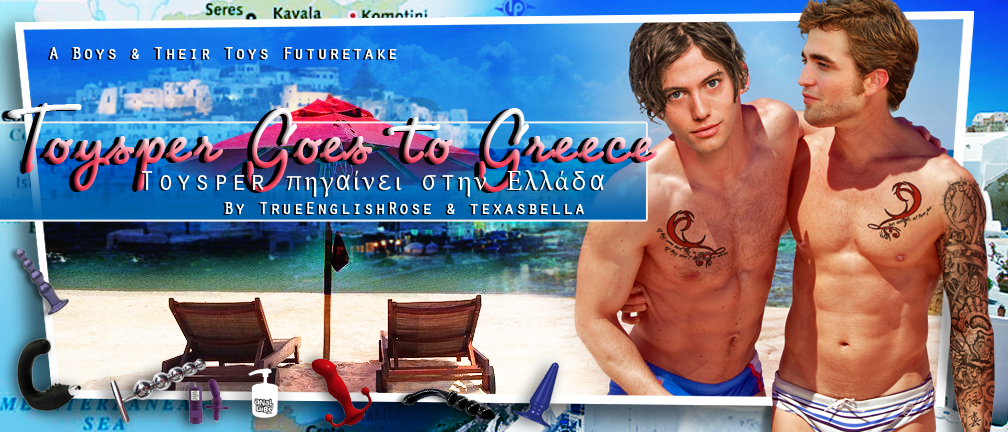 The boys are ready to start their future together, drama free and full of toys. Having said their 'I do's' they are headed to Greece for their 3 week long honeymoon. What antics can they manage to get up to in a foreign country?
Categories:
Non-Canon Pairings
,
Twilight
,
All Human
Characters:
Edward/Jasper (slash)
Genre:
Erotica
,
Friendship
,
Humor
,
Romance
,
Slash
Language:
English
TWCS Romance Contest:
Romantic Comedy
Series:
Can't wait for an update
Chapters:
18
Table of Contents
Completed:
Yes
Word count:
28328
Read Count:
34457
[Report This] Published:
30 Jun 2012
Updated:
22 Oct 2012
Boys and Their Toys
by
TexasRoseFanfiction
Rated:
NC-17
[
Reviews
-
319
]
Summary: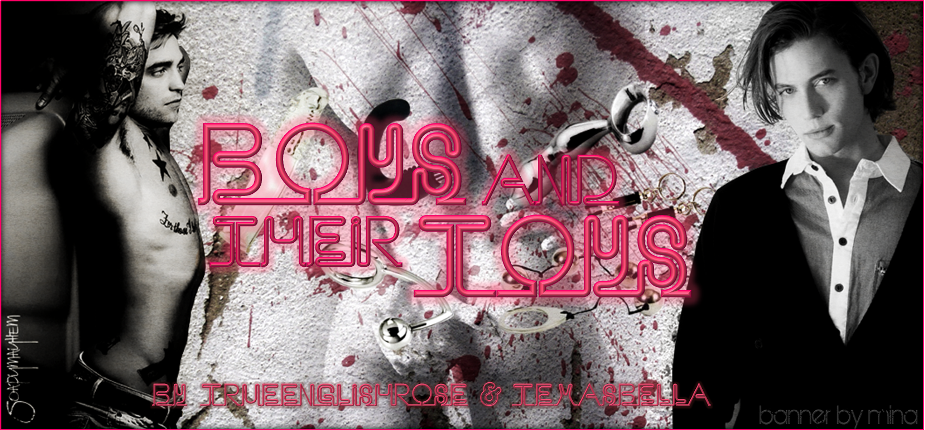 "The difference between men and boys is the price of their toys" unless you're Toyward...and you decide to share your toy box. When Jasper wanders into Edward's adult toy store...his life will never be the same. TrueEnglishRose/texasbella E/J
Also up for Best Humor in the Non-Canon Awards
Categories:
Twilight
,
Non-Canon Pairings
Characters:
Edward/Jasper (slash)
Genre:
Erotica
,
Humor
,
Romance
,
Slash
Language:
English
TWCS Romance Contest:
None
Series:
None
Chapters:
26
Table of Contents
Completed:
Yes
Word count:
46510
Read Count:
32056
[Report This] Published:
12 Jun 2012
Updated:
12 Jun 2012